Building Your Dream Team
Posted By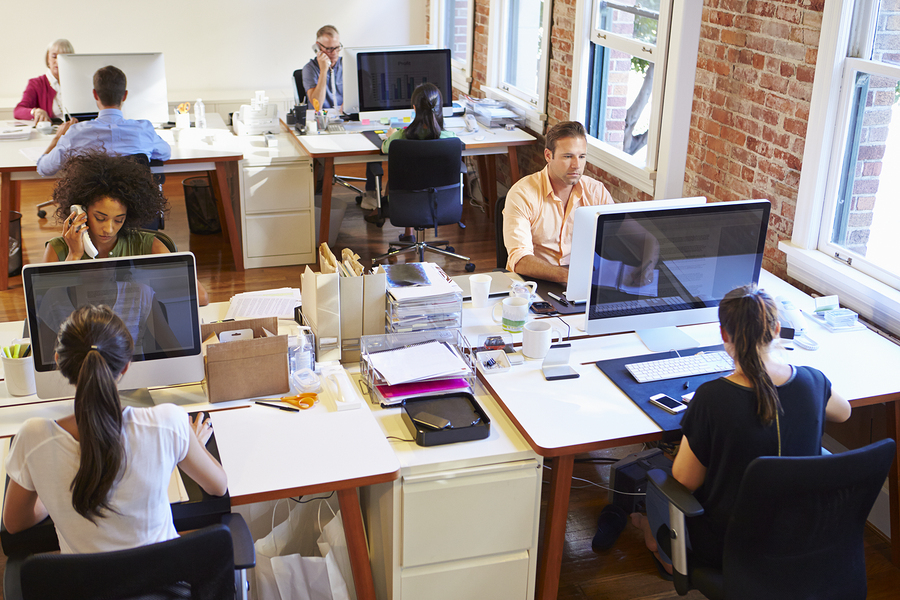 When you are hiring the people and building the team that will help carry your company to productivity and success, there is a lot more to consider than just the ability to do the job. Yes, education, experience, and skills matter, but there are other critical factors to consider.
In his book "Good to Great," Jim Collins writes: "…to build a successful organization and team you must get the right people on the bus." Essentially, the right person to work for your team needs to not only have the experience and skill, but also needs to be a fit for the company culture.
Business consultant and author Jon Gordon also talks about getting the right people for the job, and compares it to finding the right players for a sports team. He spoke with Cornell University's head coach Jeff Tambroni, who has built a winning lacrosse team. Jeff says, "We know who our type of player is." Instead of recruiting 30 people, he prefers to recruit the top 10 that are right for them based on what they are looking for—in particular, a strong work ethic.
When hiring, do you have a type of player in mind for your team? Jon Gordon's article goes on to outline a number of ways to find the right people based on your specific needs:
Identify the type of employee you would like on your team.
Identify people in your organization whose characteristics and traits you'd like to clone.
Invest time up front to ensure the recruitment process is correct from the beginning.
Surround yourself with people you envision will help achieve organizational goals.
Target potential hires that fit your company culture.
The role of company culture
A company's culture includes the behaviors and beliefs that employees and management of a company adhere to when conducting business. It manifests itself in various ways:
A company's values, mission, and vision statements
How things are done at all levels of the company
Communication between management and employees and between team members
The language that is used throughout the company
The level of openness and collaboration that exists within the company
Forbes contributor William Craig states that a company's culture is something that exists within the "genetic code" of the company. As he points out, sole proprietors and executive management alike "don't wait around for employees to provide such things; instead, they seek out those individuals who they feel would be a good match with their existing vision for the company."
But in order to do this, you first need to know what your company culture is. You can do this by hiring a consultant, holding focus groups with employees, or merely stepping back and taking a look at how employees interact with each other and how they behave. The behaviors and actions of your employees are not your company culture in and of themselves, but they can signify whether or not you have a healthy culture, and help you pinpoint what that culture is.
For more on why culture is crucial to your company's success, check out: What Is Company Culture, Why Is It Important, and How Can You Create It?
Hiring the "right" people
You will want to hire people to become part of your team based on their skills and experience and on whether they are the right fit for your company culture. In other words, you want to hire for attitude. After all, skills can be taught, but attitude is something inherently difficult to mold.
How will you know who the "right" people are? How will you know if someone fits your company culture? According to Harvard Business Review, once you identify your company culture, you will have a good idea of the characteristics you want in your employees. You want everyone you hire to either already hold the beliefs, behaviors, and attitudes your company cherishes. Alternatively, potential hires should be able to easily adapt to or adopt the company culture traits as their own.
Here are two examples of potentially bad pairings between company culture and prospective employee:
A person applying for a position in your open-concept, collaborative company might not be a good cultural fit if they prefer a work environment in which they can work and contribute independently.
A person who values a flexible work schedule, and a better balance between professional and personal responsibilities without the bounds of a 9-5 workday may not mesh well with a company that is "by the book" when it comes to clocking in and out at regular hours.
The key is to approach the hiring process with company culture and attitude in mind right from the start. When you shortlist your candidates for an interview, think of the recruitment process as a way to determine how well each candidate will fit in with your company culture.
There are a number of factors to consider when deciding whether a candidate is a good fit:
What kind of culture the candidate prefers/thrives in
What types of company values they feel are important
What their ideal workplace would be
What they think your company culture is like based on what they have experienced thus far
What they can bring with them from their previous work experience in terms of best practices
What experiences they have had with past workplaces in which they found it wasn't a good fit and why
It is also important to observe each potential candidate in your office environment. Invite them on a tour or to sit in on a meeting. See how they respond to your company culture and work environment, and how they fit in. Do they seem comfortable? Do they blend in, or stick out like a sore thumb?
In an article for Monster, founder of Watermark Consulting Jon Picoult offers some great tips on how to hire based on attitude:
Be sure that your expectations are clear from the very beginning so that you can eliminate the candidates that can not or will not meet them. This includes not only clarity regarding the job description but also being clear about the personal attributes that will best fit the position.
Go out and look for the candidates with the attitude you want, rather than waiting for them to come to you. You never know where you will find your next great employee; keep your eyes open and your business cards ready.
The first impression of potential candidates will often be via a piece of paper. While it is difficult to determine a person's attitude just by reading their resume, you can try to pinpoint experiences that might give you clues as to the candidate's attitude. You can then use the interview to ask unconventional questions that will let you know more about a person. This is the way you can find out if they have a sense of humor, are incredibly gifted salespeople, or have a way with creating new designs.
Watch the candidates when they don't know you're watching. You might be hiding in the shadows (not literally!) when they arrive, looking to see how they interact with reception staff and other applicants. What the candidate does when they aren't in your presence can tell you a lot about who they are and what their attitude is like.
Get your employees' opinions about the potential candidates. You can have your shortlisted candidates spend some time shadowing an employee in the position for which they are applying. You can observe them in that setting, plus they get to see what the position is really like and you can get feedback from your employees on which candidates would be the best choice for filling the position.
The benefits of hiring the right people
Why is it so important to hire the right people for your company culture? What is it that makes it so beneficial from the perspective of the company? The following are benefits of ensuring you have hired the right people for your team:
Pamela Holloway writes that one benefit is higher retention rates, which means a lower rate of turnover. This is significant when you consider that a study by Leadership IQ found 46 percent of all new employees fail at their job within the first 18 months.
Pamela Holloway also reports that hiring the right person helps attract the best talent and ensures a more natural fit between that person and their work. In addition, Holloway indicates that ensuring a good fit by hiring the right person can help reduce brain drain in a company.
Zimmer Radio and Marketing Group reports that the right people—the ones who come with the right attitude—are able to more easily adapt to change.
Smart Recruiters reports that hiring for attitude is more likely to bring in younger, fresher talent that will have more room for growth, fewer bad habits to break, and can bring new ideas and perspectives to the workplace.
Predictive Advantage talks about innovation. When you hire someone with an attitude that fits with your company culture, you are more likely to see true creativity and innovation come alive because they are in the right type of environment for them.
Remember, when it comes down to it, attitude and how well a potential candidate will fit in with your company culture is at least as important as the skills and experience they bring to the position. There are so many skilled people out there that finding employees based on skill alone is arguably the simplest piece of the recruitment puzzle.
To weed out those people who won't work well on your team, you need to look at the attitudes of the candidates and determine whether or not they will fit in with your company culture. Whether you find those candidates via networking, referrals, social media, or through the good old fashioned method of advertising the position and accepting resumes, you will find the right employees when you look past their skills and experience and see what type of player they really are.


Join over 1 million entrepreneurs who found success with LivePlan