Introducing Printable Forecasts in LivePlan
Posted By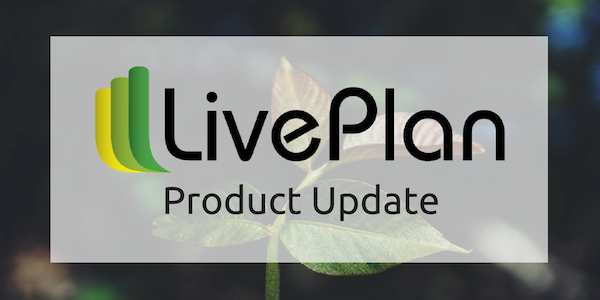 When you're creating budgets and forecasts for your business, sometimes you just need to get all the numbers off of the screen, out of your computer, and onto old-fashioned paper. There's something about paper that just makes it easier to concentrate and review data, especially when you need to focus.
I've also found that when I need to share financial forecasts with a group of people, perhaps for a plan review meeting or a board meeting, presenting the numbers on paper is much more effective than presenting them on a screen in a conference room. People just seem to focus more and provide better insights when the numbers are on paper.
To get the "paper" experience, we've added a new feature in LivePlan that lets you print just your budget and forecast.
You can customize your printout to include just what you want. Add a cover page, include charts and graphs, or just print a single table like the profit and loss.
Whether you're writing a business plan and need to get feedback on your numbers or working on a strategic forecast for your boss or board of directors, LivePlan now gives you the tools to print just what you need.
Join over 1 million entrepreneurs who found success with LivePlan