How Disney Used Its Unique Story to Achieve Success
Posted By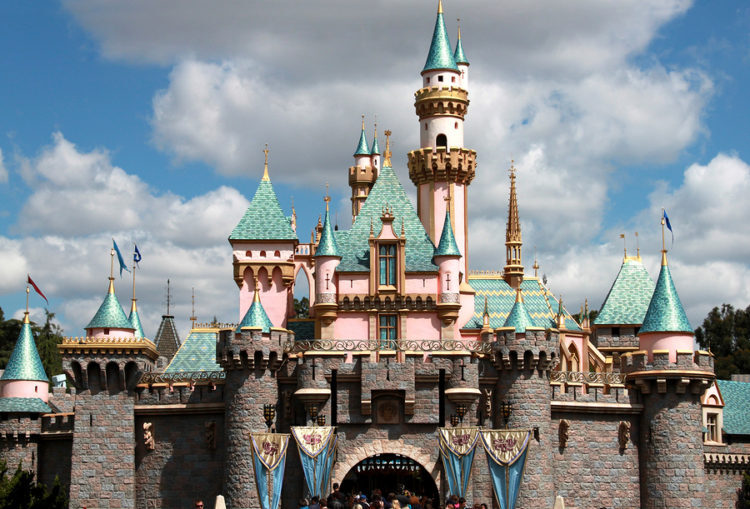 Have you ever wondered what storytelling has to do with marketing? It turns out that—for incredible success when selling a brand—telling a compelling story is key. In fact, storytelling should be at the heart of a company's marketing efforts, and nobody knows this better than Disney.
According to Forbes, Disney, which has been a global media giant since the early part of the 20th century, is the epitome of how story can drive brand recognition. Story has always been at the core of everything Disney does, from well-loved movies and characters to resorts and themed hotels.
The inspiration of Disney
So, what sets Disney apart? It's the fact that it puts the story before the product.
Bruce I. Jones, writing for Training Industry, explains that Walt Disney knew way back when he started his company that the key to brand success is to have an authentic relationship with your customers. Evoking emotion in the customer is the way to accomplish that. While most companies start with a product and try to build a story around it, Disney starts with a story—in the form of a movie—and then creates related products and services.
Take "Frozen" as a prime example. The highest-grossing animated movie of all time, "Frozen" has been a sales juggernaut—and it all grew from a heartfelt storyline, memorable characters, and that song. Disney fans first fell in love with the movie and the central characters, Elsa and Anna. Then came the merchandise, allowing the consumer to enjoy their emotional connection with the story in a new way.
It's not just blockbuster movies that Disney has mastered. Commitment to the story is manifested throughout the many theme parks and resorts around the world. Everything from the hotels to the rides to the customer service is themed, providing magic and suspending belief from start to finish.
Using story to build your brand
Naturally, you might be wondering how you can use storytelling in your own business. Now that storytelling is being recognized as an integral part of building a brand image, Forbes reports that the strongest marketing teams will include a brand creative content director, with a focus on increasing consumer emotional involvement through content marketing stories.
The very first step in using story to create a convincing brand is to be truthful. Honesty provides a strong foundation on which to build a lasting, positive relationship with your customers. Your storytelling should also incorporate the mythic, the epic, and the hero.
Convince and Convert reports on a podcast in which Jonah Sachs, Co-Founder and Chief Storytelling Officer of Free Range Studios and the author of "Winning the Story Wars," is interviewed. According to Jonah, the concept of the hero who takes part in an epic journey is the stuff that true storytelling is made of.
Rather than focusing on how wonderful your brand is, the key is to create a deep connection between your brand and your customer. Make your customer the hero of the story and position the company as the wise sage that appears and offers up a quest that will challenge the hero. You do this by showing the customer how they can make the world a better place with your help.
As a part of the mythology of your brand story, Forbes also suggests doing the following:
Ensure the characters in the story are ones that your audience will fall in love with. These are characters anyone would want to cheer on to victory in the face of a challenge. These characters can be real people facing real struggles. They can also be personas of the customer who are telling a story from their perspective.
Include a beginning, a middle, and an end, just as any story would have. Give your story a strong opening, something that hooks the audience in. Then show the primary problem and conflict faced by the character in the middle of the story. Finally, the end should include how the character resolves this problem or the conflict. The reader needs to journey through this story arc with the character in order for them to feel connected and emotionally invested in the outcome. This will keep them coming back for more.
Another way to keep customers coming back is to allow each story to feed off the one before it. Keep a progressive series of stories that satisfies your customers' need for relevant information. You can use a series of teasers or mini-stories via social media to draw in your audience bit by bit.
Brands with successful storytelling
Disney may have been using story to promote their brand before storytelling became a "thing," but there are a number of other companies that have caught on to this form of content marketing. This has been made possible largely thanks to the internet and digital technology available at our fingertips today.
Here are some great examples of brands that have used story as a means of conveying their brand message, including a few mentioned by Digital Telepathy on their list of great storytelling B2B brands.
Kickstarter
Stories are what has made Kickstarter so massively popular. Kickstarter is a crowdfunding platform that relies on the stories of its fundraisers to inspire its brand. The supporters—those who donate and otherwise help fund creative projects—are the heroes, helping artists bring their creations into reality so they can be shared with the world.
According to Hubspot, story is the only medium through which creators can reach out to the millions of supporters. Each fundraising campaign is launched with a video that provides a story that explains the project, why it is so important to the creator, and why they need help getting it off the ground.
Google
As the world's top search engine, Google uses story in a couple of different ways. First, it connects people with information, which in turn helps these people learn and create their own stories. Google also shows how its products benefit consumers and enrich the human experience through the use of story.
HP Sprout
HP Sprout is a digital tool created by Hewlett Packard. This revolutionary computer has a unique user interface that brings the physical and digital worlds together. How? By taking something as simple as the human hand and turning it into a story, connecting thought to expression, and demonstrating how the human hand is the instrument of that expression.
Hubspot
Hubspot, a top inbound marketing and sales platform, makes use of success stories as its method of storytelling. These success stories greet Hubspot's website visitors and help guide them to the company's blog, which continues the use of story to market its products and services.
Qualcomm
Qualcomm is known as a leader in the development of wireless telecommunications products and services. Invention is its lifeblood, making Qualcomm a company that relies on stories that are inspired by invention.
These are just a few of the examples of companies that have revolutionized their marketing through the use of storytelling. The best part? Any company can do this. Stories are everywhere, and there are no limits to the stories that are told or the success you can achieve with them.
The future of marketing is an ancient art
There is no doubt that the ancient art of storytelling is highly relevant for marketing going forward. In fact, Hubspot reports that 78 percent of CMOs believe that story-rich content is the future of marketing. In addition, 66 percent of marketers believe branded content is far better than print advertising, direct mail, and traditional PR.
Why? Because social media has changed the way companies interact with their customers. This interaction is now direct, and companies can post their content so that it shows up alongside personal stories as well as news stories from around the world. These different media are no longer separate. Instead, they form a cohesive whole that encourages storytelling.
Now is the time to learn and incorporate the art of storytelling. It is vital for the marketing efforts of every company that exists today or will exist in the future. Every person, at every level of the company, needs to get on board and learn storytelling skills.
Remember that, when it comes to story and brand, the goal is to tug at the heartstrings of customers and evoke emotions. If you can accomplish this, the relationship you have with your customers will be one built on human connection, rather than one built on outdated sales techniques.
Join over 1 million entrepreneurs who found success with LivePlan